8.97
/ 10
Rating for public events
based on 441 evaluations
8.82
/ 10
Rating for private events
based on 754 evaluations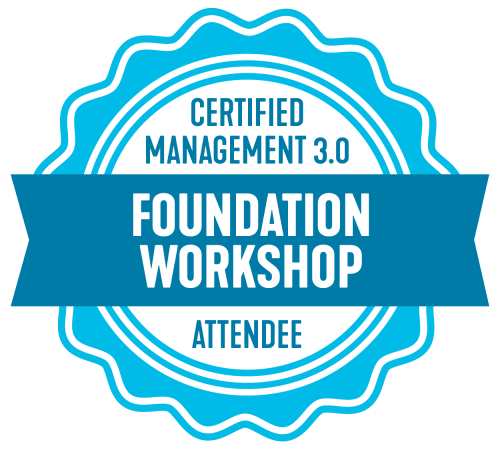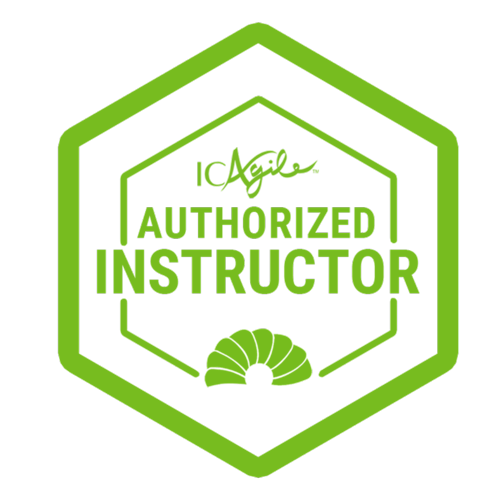 Jason began his career when Cold Fusion roamed the earth. Over the following years, he moved into management, Agile Coaching and consulting. The bumps and bruises collected along the way brought him to the realization that helping organizations adopt Agile practices was less about the practices, and all about change.
In 2008 he attended an experiential learning conference about how people experience change and since then, he's been writing, and speaking, all over the world about helping organizations discover more effective practices for managing organizational change.
Attendees feedback
Johanna Rothman, Author, Speaker and Consultant
Lean Change Management review: Changing yourself is difficult. Changing an organization? One might say impossible. And, Jason has written a handbook that allows you to consider ways to implement the impossible. With the idea of feedback-focused change, you can change an organization, one small step at a time. He's done it. You can do it. Let him show you what works and what doesn't. I love the stories. They ring true and follow what I know about change and people.
Wendy Lim, Richmond School District
Jason is an exemplary facilitator with a loose/tight presence and who strives to invite group decision-making, sharing, and learning. He's friendly and creates a very positive learning environment.
Erik Brickarp
Jason felt very calm and natural as a teacher which lowers tension. He had interesting and relevant references for basically everything we talked about making him at least seem very knowledgeable. I felt like he gave us the right amount of time for everything: No stress but still a good flow. I also liked how data from previous workshops were used
Mari Järvinen
Engaging, knowledgeable, wide range of experience. Great stories and the examples from companies were very interesting!
Dieter Prohammer
Used different facilitation practices that supported learning. Focussed on the issues of the attending students. Experienced and down to the point.
Ella Korhonen
He had very interesting examples and cases to share. Also he had a smart way to facilitate the group work and inspire us to think.
Karoliina Krook
Listened the group, nice illustrations :), easygoing and down to earth -type. Excellent work with schedule, we never run in to situation that we needed to hurry or the feeling that time was too short
Jonna Peltola
I really liked the flow of the training: it felt very natural, not forced at all - and included a nice variation of theory and practice. One could really hear the facilitator had a solid background an knowledge of the topic.
Frank Eberhard
I admire Jason's quiet and laid back way of facilitating, while at the same time being very alert. Although theory seemed to be in the backround, Jason was always able to link questions to underlying methods an theories.
Miia Humalajoki
- Outstanding knowledge and experience of the topic, plus the ability to utilize it and adapt according to participants - A wide variety of facilitation tools - Captivating way of conveying the message
Sara Toivakainen
Jason is super professional as a facilitator and in the relate subject. I liked his relaxed and positive way of teaching/facilitating. He is comprehensive and inspiring.
Johanna Haapamäki
I really liked the fact that our facilitator could combine learning by experiencing and teaching about the methods. By that I mean that I feel we as a group were provided the space for the discussion to evolve and at the same time help us reflect on what is going on. Also I enjoyed the stories from other sessions as food for thought.
Gwen Alegre
Very knowledgeable on a variety of OCM/Agile/Org.human behavior topics. Nicely integrated it all. Provided helpful "this is what worked and what sucked" real-world stuff. Laid-back and yet high-impact. Brutally honest observations of org dynamics (in a good way).
Glaudia Califano
Pragmatic. I really liked the tips that it all depends on context. And the understanding that in real life, as an external change agent, you have to work sometimes different with your clients. I liked that everything can be used in a pragrmatic way and that it is conversation driven.
John Lindberg
Jason has got a logical way of presenting things and use examples from his own experience a lot which to me made the course much richer and more interesting since he has some really useful experience to share. Jason is also open minded and a good listener.
Bonita Gionet
Approachable. Down to earth. Pragmatic and creative ( both!). No nonsense. It really wasn't rocket science - and never was it sold as being such. Was able to show how to approach a "Boil the Ocean (OMG so much to consider)" problem - breaking it down level by level.
Salima Balberan
Jason is very knowledgeable, down to earth, realistic, honest - gave real examples that people should be able to relate to. I giggled a few times so he kept it light as well. I admit that I have a strong interest in the topic however he made it easy to stay engaged and follow the material thinking of practical examples of how to implement at work.
Kate Borrell
Jason has an easy way of explaining concepts. He has the experience and knowledge on how to handle roadblocks and start using the tools you've learned into your organisation faster.
Karinna McDonald
It was awesome to have Jason facilitate our Lean Change learning. Having known about Jason and having followed his work in this area for some time, I really valued learning from him. He has a great facilitation style, down to earth, personable and extremely knowledgeable.
Josue Pacheco
As a virtual facilitator, Jason provided me with on-the-job learning and experiences on how to deal with change. In addition, it gave me clarity on the main concepts, and honest feedback, and helped me challenge some biases about change.
Neal Livingston
Jason comes across as very genuine in the video and down-to-earth. He exudes a "been there, done that" posture that doesn't come across as condescending in any way.
Amanda Zarate
The experience was very enriching, I liked the balance between the concepts and "from the back of the room", training style, enhanced by Jason experiences in real cases and the co-creation approach of possible solutions to the challenges that each one of us had